Join Date: Sep 2008
Posts: 4
2009 ZO6 first mods
---
We had our first opportunity to do some mods on a 2009 this past Friday. This car was brand new with less than 100kms on it. We installed our level one package and are pretty happy with the results. The car baselined at 426 RWHP and showed a gain of about 40 RWHP after the mods. The mods included long tube headers, high flow cats, x-pipe, B&B cat back, and a Vararam cold air intake. We did not have time to give it a tune, and I'm confident we can get some more out of it. We only did one pull after the mods and the car was hot with no cool down, so I'm also confident we could have seen a little more if we had more time to let it cool before we did the pull. The seat of the pants difference in throttle response and mid range is night and day, and SPi as well as our customer are very happy with the results so far.
Here are a couple of vids for you guys.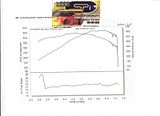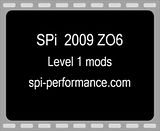 [
Attached Thumbnails
__________________
Andrew Turner
SPi
SHIFTED PERCEPTIONS INC.
www.spi-performance.com
(905)-502-0833