View Poll Results

: How Many Corvettes Have You Owned?

1
46
30.07%
2
32
20.92%
3
22
14.38%
4
18
11.76%
5
6
3.92%
6+
29
18.95%
Voters: 153. You may not vote on this poll
Join Date: Dec 2007
Posts: 2
I am now on my 4th.
1. 79 L48 Black On Black
2. 96 LT1 Black on Black
3. 70 Vert Black On Black
4. 02 Z06 EB on Black
Join Date: Jan 2008
Posts: 2
67 Coupe Yellow.327CI Automatic - own 1968-1969
Currently own 03 50th Anneversay Special Edition, Anneversary Red, 6 speed, B&B Bullet exhaust, Hypertech tuned, 5400 miles. Purchased used 11/07
Junior Member
Join Date: Jan 2008
Posts: 3
I just bought my first Vette last April after a 40 year wait. I've had the passion for Vettes ever since my uncle took me for rides in his '60, '64', and '67 Vettes when i was little. So this Vette means alot to me and always will. It's an '81 two tone that was the first color combination to roll off the Bowling Green assembly line. It had only 31k when I got it, and now has a bit over 33k. This is a turn key Vette that was kept in a garage with heat, humidity control, and hepa filers, and is in fantastic shape
. It even still has the original exhaust on it.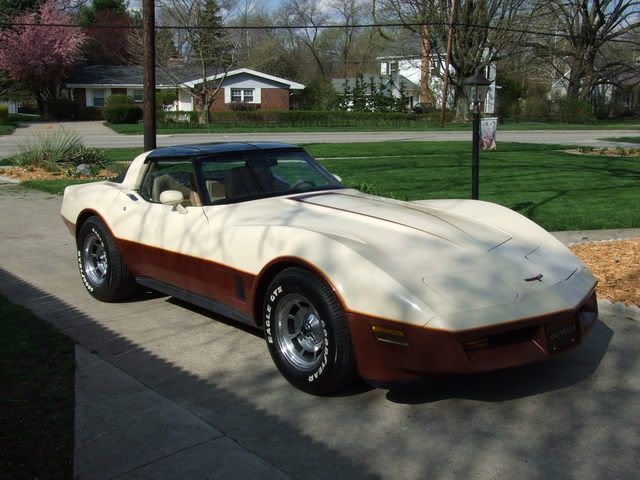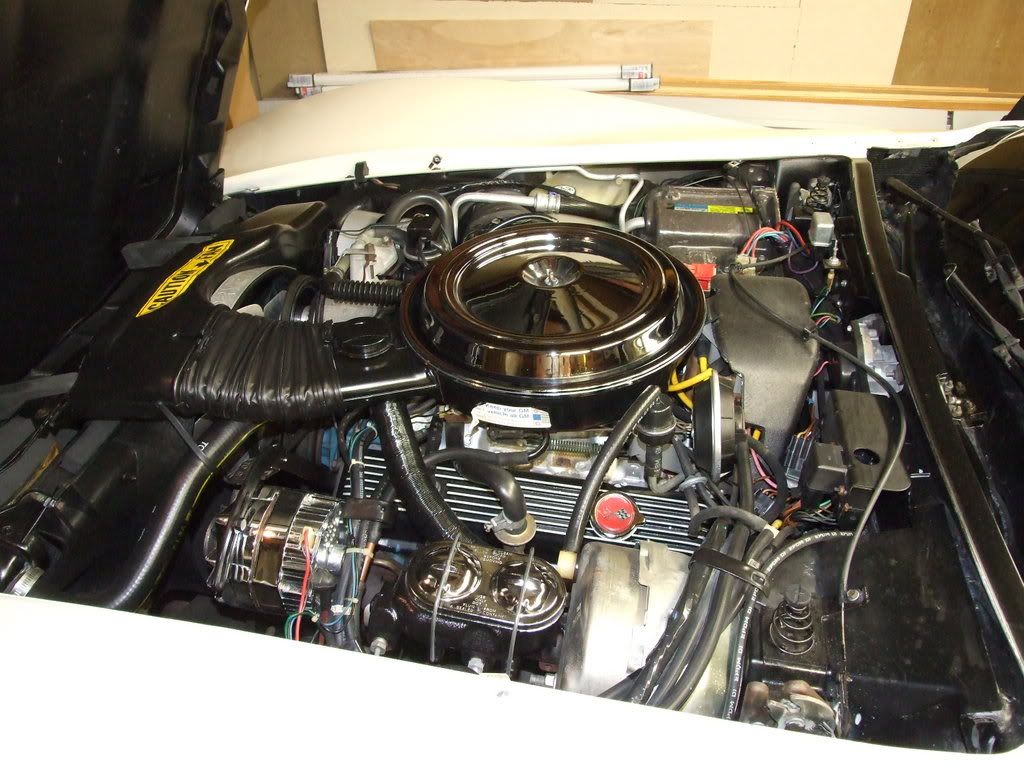 Join Date: Mar 2008
Posts: 1
How many corvettes have you owned?
---
Finally I was 59 1/2, retired, kids married and time to make my dream come true - 2007 Monterey red convertible. My neighbor had a new 1957 when I was a kid and it was love at first sight. I was moonstruck. When I saw the 1963 Stingray for the first time I fell deeper in love with the "Vette". Since then I have been a "Vette" man. It's the car that I judged all other cars against- this doesn't seem fair since all others paled in comparison. I have never seena vettethat I didn't like. Last April my wife and I went to the Corvette Museum in Bowling Green - pure heaven! The C5-C6 birthday bash had the parking lot filled to capacity with 5's and 6's, each one nicer than the next. We went to the assembly plant for a tour to see them build the Vette. It was something that all Corvette enthusiasts should see. I wish that I had known about the museum delivery option before I purchased mine. Next time will be a different story. Needless to say, I love my first vette.
Join Date: Mar 2008
Posts: 1
I just purchased my first last week. I was a Nissan Z man for many years. This car became available to me and after trying it out, I couldn't help myself. I fell in love with it on the spot. The car is a black 86 coupe, with just 84000miles. The handling is on par with my 300zx, but the torque of the vette is phenomenal. Top end on both cars is about the same, but the vette gets out of the hole so much quicker. I sold the z (91 na 136000), and snapped the vette up before someone else could get it. I plan on keeping this car for many years.
Join Date: Mar 2008
Posts: 4
I currently own three. An 'o5 Black on Black convertable, a '96 White coupe, and a Silver '81. Also in the family is a 1967 427cid 390hp coupe with factory air, power windows, ps,pb, powerglide auto, numbers match. A very nice car but could use paint and a windshield seal. Garage kept with only 67,000 miles. The '67 is owned by my mother.
---
Last edited by ccvette; 04-06-2008 at

09:14 PM

.
Join Date: Apr 2008
Posts: 9
1976
1980
1965
1990
1994
1999
Join Date: Apr 2008
Posts: 4
I have owned three but I hope to own two more after today. I bougt a part for my 67 vette this week and included in my part (guage) was a flyer about a corvette giveaway at
www.winthevettes.com
This children's charity is giving away two 427's - tickets are $3.00 but they're really cheap if you buy more. It's a sweepstakes and the money goes to hospitalized kids confined to hospitals. Unbelievable! You can win both cars tax free. one's a 427 red 67' tripower convert. the other's an 08' Lingenfelter. both red convertibles. check it out.
Join Date: Apr 2008
Posts: 29
Quote:
I'm blushing.
Seriously though....as a teenager, never expected to be in a position to fulfill my dream of ownng a Corvette. Some people are into golf, tennis, hunting, fishing, skiing, etc.
Nope, not here. Spend my play money on Vettes!
My story is similar, except I had to wait a long time to get my first one. I loved all three of my Vettes, my only regret being that I did not keep my C5 when I bought my C6 (wish I had them both.)
I still have my first Vette, even though I don't really need it, I can't seem to part with my C4.
All of the time I waited to get my first Vette it just made it sweeter.
We have another car (a 2008 Lincoln MKZ) that is very nice, but it just aint the same as getting behind the wheel of my Vettes.
Join Date: May 2008
Posts: 1
Hi guys I just joined this form and I just bought my first 63 vette last week. It is a thrill of a lifetime to finally fulfill a dream I have had since I can remember. Look forward to chating with you in the future.
Posting Rules

You may not post new threads

You may post replies

You may not post attachments

You may not edit your posts

---

HTML code is Off

---